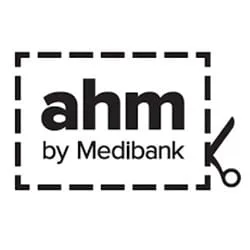 If you don't have hospital insurance that includes ambulance, or you would like higher limits, it may be worth considering a standalone ambulance policy. An annual premium covers you for emergency ambulance transport in NSW and the ACT.
When is ambulance transport covered by this policy?
You are covered for medically necessary ambulance rides and callouts. This can include:
Hospital transfers: If you need to be transferred from one hospital to another under medical care, an ambulance may be considered medically necessary.
Emergency callouts: If you need to call an ambulance in an emergency situation, whether for transport to a hospital or on-the-scene medical care, the costs are covered.
Patient transport: Sometimes it may be deemed medically necessary for a patient to be transported from hospital to home, or elsewhere, in an ambulance.
Is standalone ambulance cover worth it?
A standalone ahm ambulance cover policy is likely to cost you around $40* a year but this covers you for emergency ambulances only. You can get the exact same service with extras cover for as little as $2.90* a week, but you'll also get routine dental, . Routine dental treatments include:
x-rays
examinations and consultations
clean and polish procedures
tooth extractions
minor restorative services e.g. fillings
If standalone ambulance cover is all you're interested in, then you don't need to consider extras.
*Bupa Emergency Ambulance Cover is $43.60 for a single person in NSW.
* The price of an AHM Black 50 Saver Extras policy for a single person in NSW.
Do I need standalone cover if I have hospital cover?
Both types of cover include the same ambulance services. However, depending on your hospital policy, you might only be covered for a limited number of services per year. Standalone cover provides unlimited services when medically necessary.
If your current hospital cover policy offers unlimited ambulance services, then standalone ambulance cover generally won't add anything new.