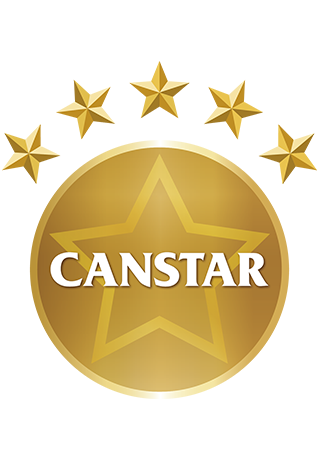 What is OSHC?
Overseas Student Health Cover (OSHC) insurance is a type of health insurance that you must have if you are an international student visiting Australia to study. OSHC pays part or all of the cost if you have to visit the doctor, go to hospital, need an ambulance, or need to buy pharmacy medicines.
Learn more about OSHC in this article or find out what OSHC costs here.
Do you need to have overseas student health insurance?
Apart from countries that have a reciprocal healthcare arrangement with Australia, international students must have OSHC insurance as a condition of entry. This is because you cannot access our public health system, so you need private health insurance to pay for your healthcare. All the OSHC providers we researched meet this condition.
You must have OSHC cover for the whole time you are here on a student visa or bridging visa, and you must prepay for OSHC cover for the length of your visa before you come to Australia. If you extend your visa, you must renew your OSHC policy.
If your family is coming overseas with you, your spouse (husband or wife) and children must also be covered by OSHC cover.
If you decide that your chosen OSHC cover is too expensive or doesn't cover what you want, you can switch to a different insurance provider, as long as your cover with them matches the length of your visa.
Are there any exceptions to needing a OSHC?
Yes, but only for students of certain nationalities. The Australian Department of Immigration advises that you do not need OSHC if you are a:
Norwegian student covered by the Norwegian National Insurance Scheme

Swedish student covered by the National Board of Student Aid or by Kammarkollegiet

Belgian student covered under the Reciprocal Health Care Agreement with Australia
These countries have a reciprocal healthcare agreement with Australia, so they will be covered by the Australian public health system (Medicare).
Comparing OSHC student health insurance policies
If you are looking for OSHC student health insurance, find the insurance that provides outstanding value for international students. Compare features and prices for OSHC student health insurance in Australia on the Canstar website.
What does OSHC insurance cover?
OSHC overseas student health insurance will help cover the costs of medical treatment if you need it while you are in Australia, such as seeing a doctor, going to hospital, pharmacy medicines, and riding in an ambulance to hospital.
The OSHC health policies that Canstar researches and rates are almost identical, because they must cover many medical services. But each policy has a different cost (the "premium"). And some providers offer different amounts of cover for certain things, and some providers also offer extra benefits such as "repatriation" cover to help you go home if you have a medical emergency.
The Australian Department of Health requires that all OSHC insurance policies must cover the benefit amount listed ($) in the Medicare Benefits Schedule (MBS) for these things:
Out-of-hospital medical services (e.g. seeing a doctor or GP)
100% of MBS fee for in-patient medical services in a hospital (e.g. surgery, treatment by a doctor)
Public hospital shared ward accommodation (staying in a public hospital in a shared ward)
Private hospital shared ward accommodation (for hospitals that have an arrangement with your OSHC insurance provider)
Day surgery accommodation for day surgery in a hospital or clinic
Some prosthetic devices (e.g. joint replacement surgery)
Pharmacy medicines, up to $50 per medicine, with a maximum limit of $300/year for a single person (or $600/year for a family). This means you still pay part of the cost of most prescription medicines.
Ambulance services
Find out more about what medical costs aren't covered by OSHC.
Who offers OSHC?
The insurance providers we researched who offer OSHC in 2017 are:
Australian Health Management (AHM)
Bupa Australia
Medibank Private
Allianz Global Assistance (Lysaght Peoplecare)
NIB
How to buy OSHC
You can buy your OSHC insurance through your educational institution or you can buy it online on an insurance company's website. You can choose your own OSHC company, even if your university or school has a "preferred provider" and recommends that you choose their provider.
Compare OSHC insurance companies on our website first.
Can I transfer or change OSHC companies?
You can transfer to a different OSHC insurance company anytime. If you paid in advance for your OHSC cover, you can get a refund, but you may have to pay a 'refund processing fee'.
You must buy a new OSHC insurance policy before you can get a refund from your previous OSHC provider, because you must have insurance for the whole time you are in Australia on a student visa. You will not have to serve the waiting periods again after you change OSHC providers.
Written by: TJ Ryan