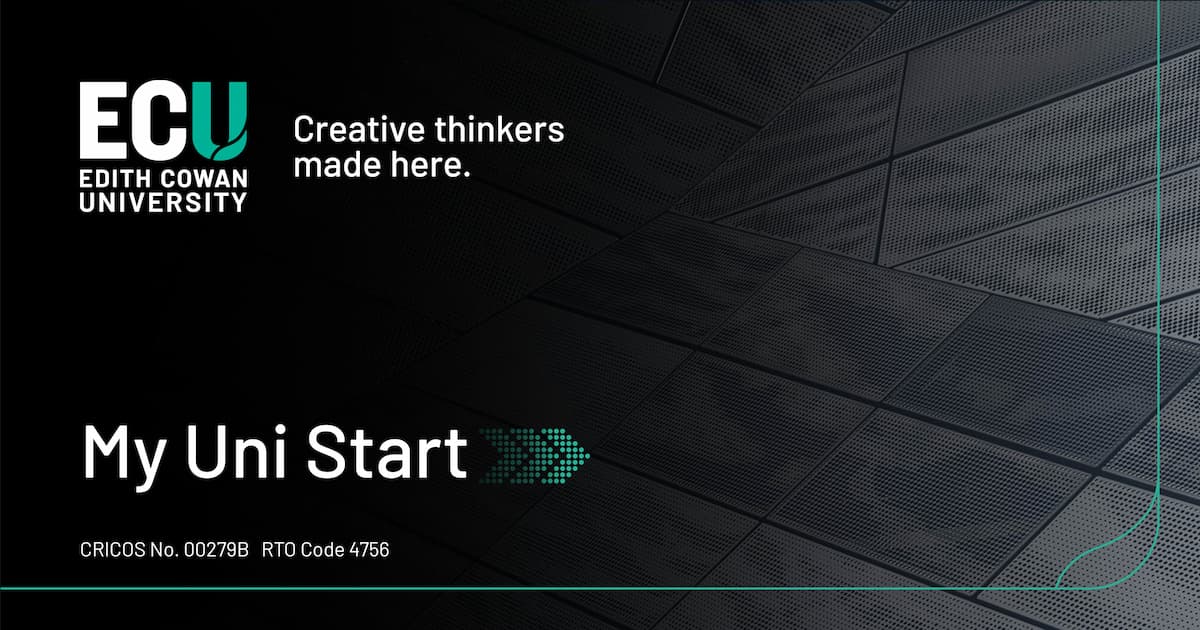 If you're studying at ECU on a student visa, you'll need to pay Overseas Student Health Cover (OSHC) when you pay your tuition fees for the first semester.
This is a compulsory and basic insurance product, covering emergency medical conditions, public hospitals and most of the cost of visiting a doctor.
If you're studying under another visa, check that your travel insurance provides cover for medical costs incurred in Australia.
If it doesn't, you should purchase an optional basic health insurance policy.
More about OSHC Important
You'll need to arrange your cover before arrival in Australia and maintain it for the duration of your student visa.
How to get Overseas Student Health Cover

The easiest way for you to get your OSHC is to ask us to arrange cover for you with our preferred provider, Medibank.
Payments received by ECU for cover provided by Medibank will be paid to Medibank on your behalf.
For how long do you need OSHC?
You should arrive in Australia before your course start date so that you can attend Orientation events. In this case, you must ensure that your health cover commences prior to your arrival in Australia.
Your OSHC must cover the dates of your student visa. So you'll need to include additional time after your course completion date.
According to Department of Home Affairs requirements, if your course is longer than 10 months and finishes at the end of the Australian academic year (November or December), you should have OSHC until 15 March of the following year.
Example: If your course completion date (in your Offer Letter and Confirmation of Enrolment) is in December 2019, your OSHC must cover you until 15 March 2020.
Getting a refund for medical treatment
Attending a Medical Centre that directly bills Medibank makes it easier for you to get refunds or to make claims. Scroll down to find out more.
What is covered in a Medibank Comprehensive OSHC policy?
A Medibank Comprehensive OSHC policy pays benefits towards medical services provided by a doctor, either in or out of a hospital, that are listed in the Australian Government Medicare Benefits Schedule (MBS). The MBS is a list of medical services and their corresponding fees.
Medibank Comprehensive OSHC is only available through education providers and provides a range of added value services above Medibank Essentials OSHC. For more information please visit the Medibank web page.
Medibank Comprehensive OSHC provides benefits towards Hospital, Medical, Ambulance and Prescription Medicines. To find out more about your cover and how to make the most of it, please see the Cover summary information.
You can also visit the Medibank web page for the full details of your cover, or call 134 148.
How to get medical help with your Medibank Comprehensive OSHCcover
If you're feeling unwell, you can get health advice by calling the Medibank 24/7 Health Advice Line to speak to an experienced Medibank nurse, 24 hours a day, 7 days a week on 1800 887 283.
You can make an appointment to visit an ECU Campus Medical Centre, or visit a direct billing medical centre. To find one, go to the Medibank Find a provider web page.
If it's an emergency, go straight to the Emergency Department of the nearest hospital. If you require surgery or a hospital admission, please contact us on 134 148. We can help you find a hospital and provide advice about making the most of your OSHC.
How to get a refund or make a claim

To minimise your medical expenses, you should attend a medical centre or GP that direct bills your provider. ECU Health Services are able to direct bill Medibank when you present your OSHC membership card. You should then visit the Medibank web page to file a medical claim and apply for a refund.
Note
This applies to full-time students only, not family members.
There may be some costs that are not covered by Medibank which you'll have to pay. Please confirm any 'out-of-pocket expenses' you may have to pay prior to your visit.
What is your Medibank cover membership number?
If you've registered with Medibank Online Services, your membership number will be shown on your online account.
If you haven't registered, you can do it online or via the Medibank OSHC App. You can then order your Medibank membership card.
Student Arrival Guide
This Medibank guide has been created for international students like you.
Get the Medibank app
For the convenience of checking your cover information, submitting claims, making changes to your details, and more, you can also download the free Medibank app.
Contacting Medibank for assistance
Medibank OSHC staff are multi-lingual. To contact them you can call 134 148 or visit Online Member Services.
For 24-hour emergency advice, call 1800 887 283 (it's free because you're a member).